Mia & Adell
Added: 2013-12-08 Rating 10.00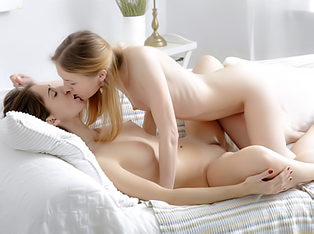 The girls are having a very private party, and you're invited. Lucky bastard, you! You're gonna see Mia and Adell take each other's night gowns off and put their mouths to work. Soon they're worked up enough to try... Well, everything. Sixtynining, toying each other's pussies, plenty of eating out and fingering. You're gonna cum as they cum!
Tags:
Toys , Photos , Lesbo , HD Video
Kristyna
Added: 2013-12-07 Rating 8.09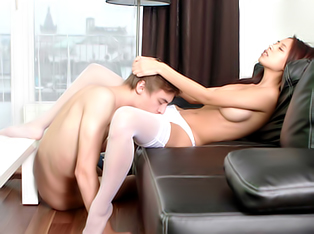 In her snow white lingerie and especially those stockings, Kristyna is a real stunner. What is she doing with that phone, texting more guys? Maybe licking her clit and impaling her on a big pulsing dick will help. Watch the ultra gorgeous teen hottie in stockings get stabbed with cock and make it shoot sticky cum as she rides it. Glorious!
Tags:
Photos , Hard , Anal
Lavanda
Added: 2013-12-06 Rating 8.60
Lavanda is cute, but she also looks a bit slutty right away, doesn't she? She plays it cool at first, with her panties still on and all that. But as the guy uses all the tricks he has to press her buttons, Lavanda reaches for his fuck stick, begging, and the fun begins. The cock slut she is, Lavanda enjoys getting boned hard and deep, and milks the thing till her face is completely sticky.
Tags:
Photos , Massage , HD Video , Hard
Lisa
Added: 2013-12-05 Rating 7.00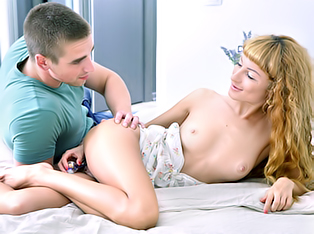 Lisa is a real treat for any guy. Just see how she is beautiful with her amazing red hair and perfect body! She is willing to play with a glass dildo, but very soon she gets her tight pussy banged by her horny lover. After plenty of hard fucking, she gets hot and sticky cumshot over her tight asshole.
Zuzana
Added: 2013-12-04 Rating 7.79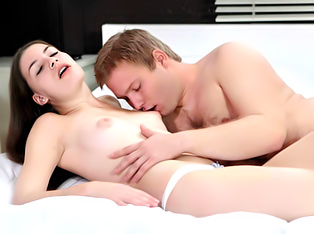 Zuzana is something else. Tall, curvy, with lovely hair, she knows the power of her charm. Watch her have her lover eat her out until she's completely wet and ready. After some oral play, she finally gets his tool inside her eager box. He plows her from a few angles before shooting a nice big load all over her nice tight ass. Just gorgeous!
Tags:
Photos , HD Video , Hard
Adell & Mia
Added: 2013-12-03 Rating 10.00
Adell and Mia tie his hands behind his back. They don't really need them. They need his pulsing cock and occasionally his mouth. Watch as the two girls do some serious fooling around, driving their buddy's hard shaft into whatever hole they feel at any particular moment. Will the cum go into her mouth or into her gf's ass..? You find out!
Tags:
Photos , Hard , BGG , Anal
Mirta
Added: 2013-12-02 Rating 8.82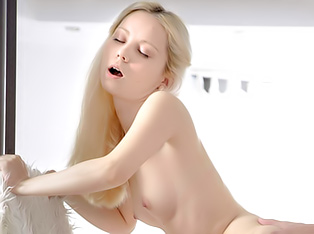 Mirta is quite the romantic type. She imagined a strong, passionate lover - and he appeared! See the girl melt in his hands as he eats her little tasty peach and then aims his weapon right into it. Thoroughly pummeled in a few delicious positions, Mirta was shaking from multiple orgasms. Pretty soon it was cum -eating time...
Tags:
Photos , HD Video , Hard
Adell
Added: 2013-12-01 Rating 8.25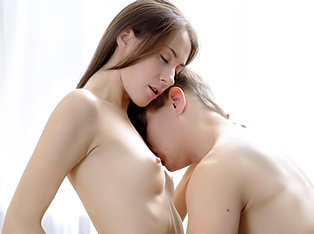 For all of you Adell worshippers out there, she's back wit an intense and passion-fueled scene. Her lover popped in at home for lunch but looks like it's not her cooking that he'll be eating. The two canít hold their feelings back any longer. He tongues her tasty peach and then fucks it hard - and her ass, too. Mostly her ass. That's what he creams in the end!
Tags:
Photos , Hard , Anal
Zuzana
Added: 2013-11-30 Rating 8.10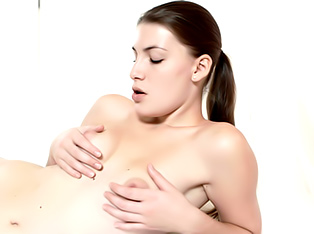 Zuzana may seem like a beautiful romantic, but the truth is, she's no stranger to the carnal side of life as well. She starts the show by slowly caressing herself and getting rid of whatever she's wearing - not much there for sure. Soon she's already wild and bothered, pleasing her tight soaked hole with anything she can.
Tags:
Toys , Solo , Photos , HD Video
Lisa
Added: 2013-11-29 Rating 9.00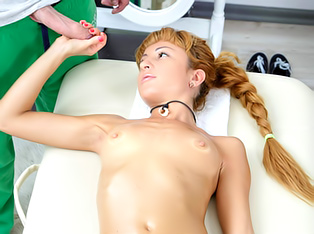 Looking at Lisa, don't you get like the biggest boner ever? The teasing young blonde got everything to make your mouth water Ė and more. Watching her getting ready for the massage is just painful! Luckily, soon she's all naked, oiled up, and sucking the masseur off. His raging boner gets in there and soon it will surprise Lisa with a big load to eat.
Tags:
Photos , Massage , Hard